Print Consultants Hits the Mark with Gold for Green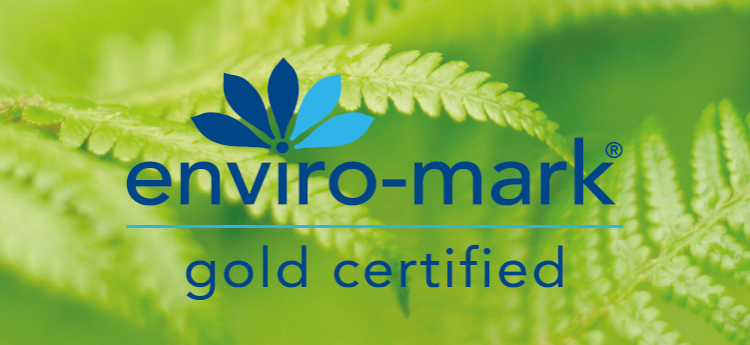 Date: 23 February 2015
As part of their on-going commitment to environmental management and investment, Print Consultants has recently achieved gold level status from Enviro-Mark. As New Zealand's leading environmental certification programme, Enviro-Mark provides resources and support to businesses to implement credible and effective environmental management systems.

As part of the programme, Enviro-Mark assessed all environmental impacts and formalised a management processes for improvement opportunities. The standard encompasses health & safety, legislative compliance, environmental improvements, emergency preparedness, operational control and training, staff and contractor induction, along with internal auditing and management reviews.
The total system is independently audited on an annual basis and certification occurs to the highest international standards. This recognises that business has an on-going, measureable environmental improvement programme, culminating in the equivalent of ISO 14001.
Commenting on the recent achievement, Print Consultants' Group Operations Manager Greg Ward said, "More and more companies that we work with are asking for certification demonstrating our commitment to green issues and sustainability. At Print Consultants, we believe sustainability requires continuous improvement across the entire manufacturing operation. We also recognise and applaud our clients' who have made a commitment to corporate responsibility. Doing the right thing while also considering the social, environmental and economic impacts of doing business is an integral part of our culture."